Welcome to KarenAndAmy.com
The Official Site
---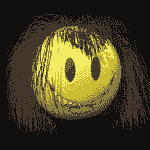 How did these two hot girls end up on the same site? Both Karen and Amy were, fresh out of school, on their own, and desperate for extra money. They had answered the same modeling ad in the local newspaper and had shot several times without even knowing or hearing of eachother. Their photographer, who obviously had "girl/girl fantasies" of the two girls, eventually got them to shoot together. With the promise of more and more money, the girls did more and more sexy photo shoots. Thankfully, the photographer was able to get them to shoot together and project his fantasies into the photo sets, because now... the collection rests here... permanently in the hands of phil-flash!
There are a few things that make this site and collection of photographs fantastic! One of which, is that the photographer who shot these two amateur girls, captured a rather large and uniquely artistic collection of sexy photographs. This collection carries a sexy "girl/girl fantasy" theme throughout and the fact that both Karen and Amy were just 18 years of age at the time of shooting, makes it even sexier! As a long time fan of Karen myself, being able to add this content to my collection, was absolutely fantastic! If you are a fan of either of these two lovely teens, you can easily add these sets to your collection as well.
A meaningful collection is built over time, with hard work and experiences.
Designed for All Devices
All phones, tablets, laptops, desktops, cinema screens, and HDTV's
The Dream Pass:
☆☆☆☆☆
---
* The Dream Pass Site List: karashandfull.com, karenandamy.com, karendreams.com, karensdreamgirls.com, kathyash.com, loveleia.com

| | |
| --- | --- |
| Updates | 586 |
| Girls | 7 |
| Photos | 24,859 |
| p-f's Secret Stash | 1 |
| Selfies | 38 |
| Outtakes | 86 |
| Videos | 797 |
| Webcam Videos | 214 |
| Animated Fun | 21 |
| Sites * | 6 |
Choose Your Membership: CCBill
---